Orudo Taima
Guide the old man through levels to gather materials to fix the boat. Every material is a weapon of its own. Bring materials to the truck to bring them back home. Find maps to unlock new areas.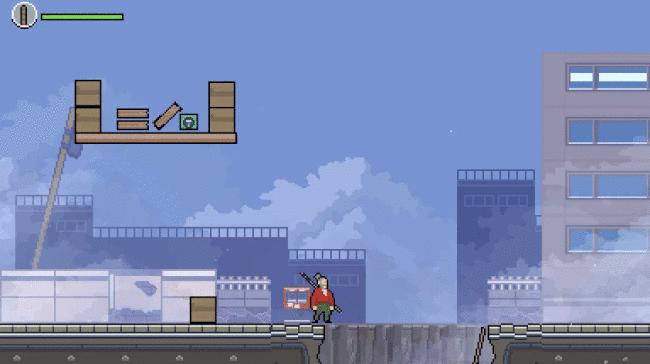 "It's an odd little game that really impresses with its charming pixel art animation and fun action platforming gameplay. The secondary abilities of the various scrap parts is a nice touch and being able to build up your ship with the scrap you collect is very satisfying. See if you can escape the forsaken island!" - Calum Fraser of https://www.alphabetagamer.com/.
CONTROLS
Move and jump : WASD or Arrows.
Attack : Space
Item Special Attack : CTRL
Interact : E
Controller is supported.
ABOUT
Made in 72h by Thomas Olsson and Gutty Kreum.
Special thanks to Akane Kawai Olsson and Skeleton Crew Studio.
https://twitter.com/VegaMukiwa
https://twitter.com/GuttyKreum
Created for Ludum Dare 45 (placed 20th overall). You can check out the Ludum page for the game here: https://ldjam.com/events/ludum-dare/45/orudo-taima