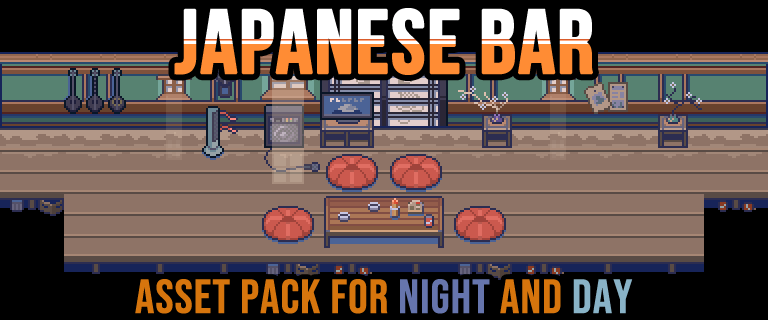 The Japan Collection: Japanese Bar Interior Game Assets
Howdy!
I've made an update to this set that adds 88 total new tiles as I realized that I didn't include all of the floor variations in the main tile maps that the autotile for RPG Maker allows. I also updated the outline color of the objects included to be the same as the outline color in my latest Japanese Interior Essentials pack. I'll be going through my other interior packs over the coming days and bringing them in line with these changes.
Have a good weekend!

Get The Japan Collection: Japanese Bar Interior Game Assets