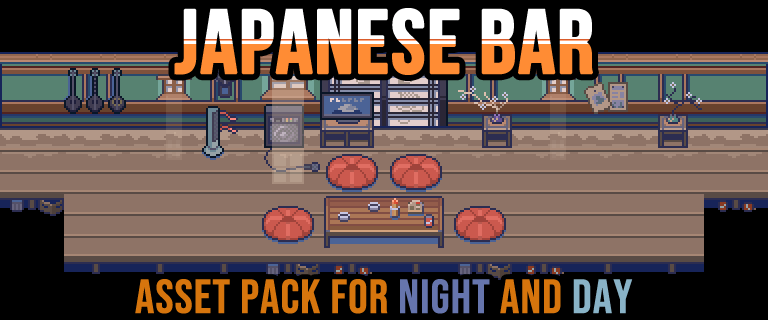 Japanese Bar Interior Game Assets
A downloadable asset pack
Get this asset pack and 36 more for $59.99 USD
View bundle
A Japanese themed top-down tileset based on my Tokyo Karaoke pixel art, which is inspired by a real life karaoke bar in Toyko, Japan. All tiles are 32x32.
This asset pack comes with:
- Tilemaps and Autotile compatible with RPG Maker VX Ace

- 129 day-time static tiles in png format

- 129 night-time static tiles in png format

- 12 animated tiles (sequenced pngs and gifs)
- 2 Tilemap pngs (day and night) that includes all tiles and animations (no spacing)
- 2 Aseprite files for the Tilemaps
The pack contains day and night versions of the same tiles (day and night include different animations for the TVs, cat and misc objects such as the dance floor).

You can use the tiles to build a house, bar or shop interior. This pack also goes well with my previous Japanese City game asset pack.
__________________________
LICENSE:
You can use the Licensed Asset to create Derivative Works; and
(a) use the Licensed Asset and any Derivative Works as part of both Non-Monetized Media Products and Monetized Media Products, with no restriction on the number of projects the Licensed Asset may be used in. In either case, the Licensed Assets can be used in Media Products that are either:
(b) used for the Purchaser's own personal use; and/or
(c) used for the Purchaser's commercial use in which case it may be distributed, sold and supplied by the Purchaser for any fee that the Purchaser may determine.
A Licence does not allow the Purchaser to:
(a1) Use the Licensed Asset or Derivative Works in a logo, trademark or service mark;
(b1) Use, sell, share, transfer, give away, sublicense or redistribute the Licensed Asset or Derivate Works other than as part of the relevant Media Product; or
(c1) Allow the user of the Media Product to extract the Licensed Asset or Derivative Works and use them outside of the relevant Media Product.
__________________________
This asset pack was made possible because of my awesome patrons. Patrons with a monthly pledge of $5 or above gain access to my 2 most recent asset packs (that are $5 or lower) for free (amongst other cool goodies). Consider becoming a patron on Patreon if you enjoy my work here.
I am happy to announce that these assets are being used by NAPE GAMES in production for: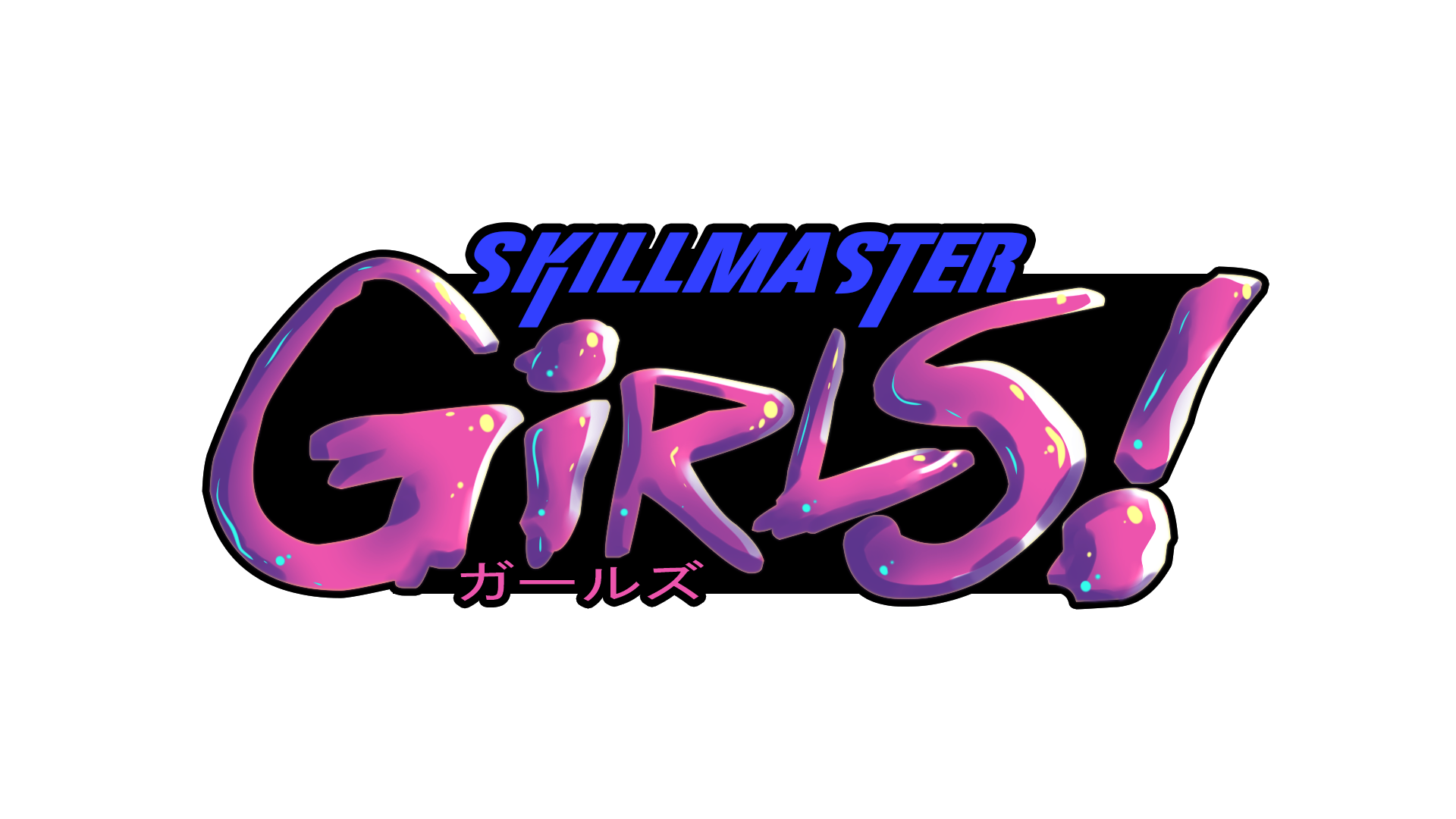 Purchase
Get this asset pack and 36 more for $59.99 USD
View bundle
In order to download this asset pack you must purchase it at or above the minimum price of $5 USD. You will get access to the following files:
GuttyKreum_JapaneseBarv2.zip
5 MB
Comments
Log in with itch.io to leave a comment.
Subdued palette but still very readable. Very nice! I'll have to check out your other work.