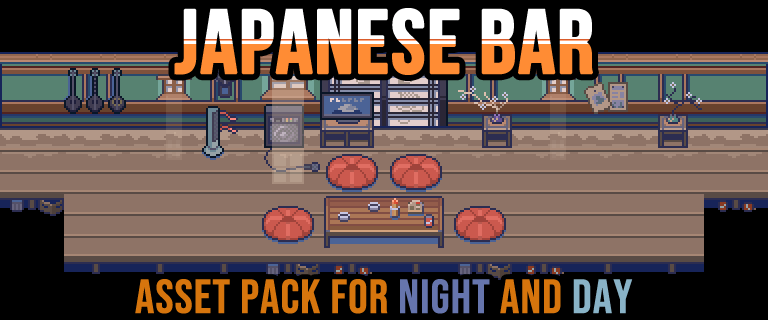 The Japan Collection: Japanese Bar Interior Game Assets
Good Evening!
I realized I'd forgotten some floor options for non-RPGMaker users (RPGMaker users already have these options because of their autotile system). Make sure to check out the new GuttyKreum_JapaneseBar_v7.zip. A warning that the main tilemap layouts have been moved around a bit to make room, and to make the new tiles more readable.
Added 64 new floor tile options (128 total: 64 for day and 64 for night).
Added Gif versions of all animations.
Get The Japan Collection: Japanese Bar Interior Game Assets