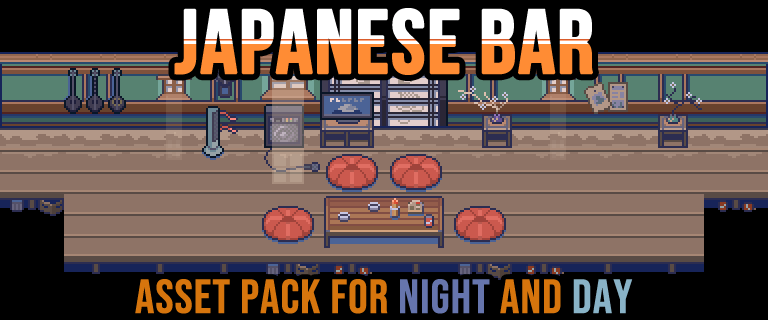 The Japan Collection: Japanese Bar Interior Game Assets
New more modern tiles added!
---
Good Evening!
I've added 177 new tiles (177 tiles for night too) in a more modern style. This type of update was suggested by patrons, and as you may be able to tell, this was partly inspired by the New Serena bar in the Yakuza series (one of my favorite game series).
I've added:
- Two new types of walls: Classy Wooden and Manor-like.
- Two new floor types (including autotilers for RPGMaker VX Ace): Dark Marble and Brown Marble
- Two new types of chairs facing 4 directions each
- Paintings
- Pub style couches to dine at
- Juke box, new Karaoke machine, speakers, windows and more...
Get The Japan Collection: Japanese Bar Interior Game Assets